House Watch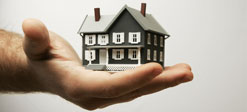 Are you ready to simplify your life?
If you are, Gold Shield Private Home Management is ready to go to work for you. Relax while you are away secure in the knowledge that your home will be taken care of by a dedicated professional who will handle any crisis or situation as they may arise. Our proactive management approach offers you peace of mind that will enhance your life and allow you to truly enjoy your home when you want.
Gold Shield Private Home Management will free you of the hassle and time required to manage your New Jersey Shore home. Schedule, or have us schedule, all of your repair, maintenance, cleaning, painting and construction projects while you are away. The summer season is short. Don't use your precious time dealing with contractors or house issues. Let Gold Shield Private Home Management do that for you!
Get connected to the areas network of reliable service providers and contractors. Every contractor affiliated with Gold Shield Private Home Management is a qualified, insured, professional and licensed contractor. We have relationships with the best service providers that the area has to offer. Our recommendations are offered only after we have observed their work to ensure that the contractor can meet the exacting standards of our clients and Gold Shield Private Home Management.
Gold Shield Private Home Management believes in open lines of communication and will accomplish this through e-mail and/or phone calls regarding any issues of concern including utilizing digital photographs coupled with detailed descriptions of any issues or concerns.